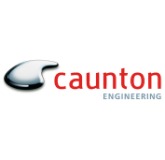 Caunton Engineering Limited
Caunton Engineering Limited
Caunton Engineering is one of the UK's leading steelwork contractors, fabricating in excess of 40,000 tonnes per annum with a turnover in the region of £100m.
Supported with over 50 years' experience we specialise in the design, fabrication and erection of structural and secondary steelwork, operating across all sectors of the construction industry. Caunton Engineering's reputation is for engineering excellence in the Design and Build sector and working with Consulting Engineers on major developments.
We pride ourselves on our ability to remain agile and, as a result, offer a personalised service to our clients. The company is a Gold Status holder within the Steel Construction Sustainability Charter and committed to delivering Net Zero by 2050.

Building Categories
D High rise buildings (offices etc over 15 storeys)
E Large span portals (over 30m)
F Medium/small span portals (up to 30m) and low rise buildings (up to 4 storeys)
G Medium rise buildings (from 5 to 15 storeys)
H Large span trusswork (over 20m)
J Tubular steelwork where tubular construction forms a major part of the structure
L Architectural steelwork for staircases, balconies, canopies etc
M Frames for machinery, supports for plant and conveyors
N Large grandstands and stadia (over 5000 persons)
R Refurbishment
S Lighter fabrications including fire escapes, ladders and catwalks
Guide Contract Value
above £10,000,000
Company Accreditations
FPC-EXC-4 - BS EN 1090-1
QM - BS EN ISO 9001
HSM - BS EN ISO 45001
WQMS-C - BS EN ISO 3834-2
Caunton House
2 Coombe Road
Moorgreen
Newthorpe
East Midlands
NG16 3SU
UK
Looking for a different member?
Search again here