UK structural steelwork: 2050 decarbonisation roadmap
BCSA has published its 2050 decarbonisation roadmap setting out the sector's plans to decarbonise to meet national net-zero targets. The roadmap was developed by a team comprising the leading UK structural steel suppliers and steelwork contractors, BCSA and SCI.
The roadmap describes six decarbonisation strategies that all parts of the sector will concurrently deploy. Significant progress has already been achieved but more needs to be done and the roadmap identifies a number of initiatives and demonstration projects that are already underway in Europe demonstrating that the sector is taking action to address the climate emergency.
Technologies are only part of the roadmap however; it is vitally important that the right incentives, policy, infrastructure and funding are put in place so that the technologies outlined in the roadmap are commercially deployed to the required timescales. These are required both nationally and internationally so that there is a level playing field for decarbonising steelmaking.
The roadmap was formally launched by Lee Rowley MP and Minister for Industry (including steel) on 22nd November 2021.
Resources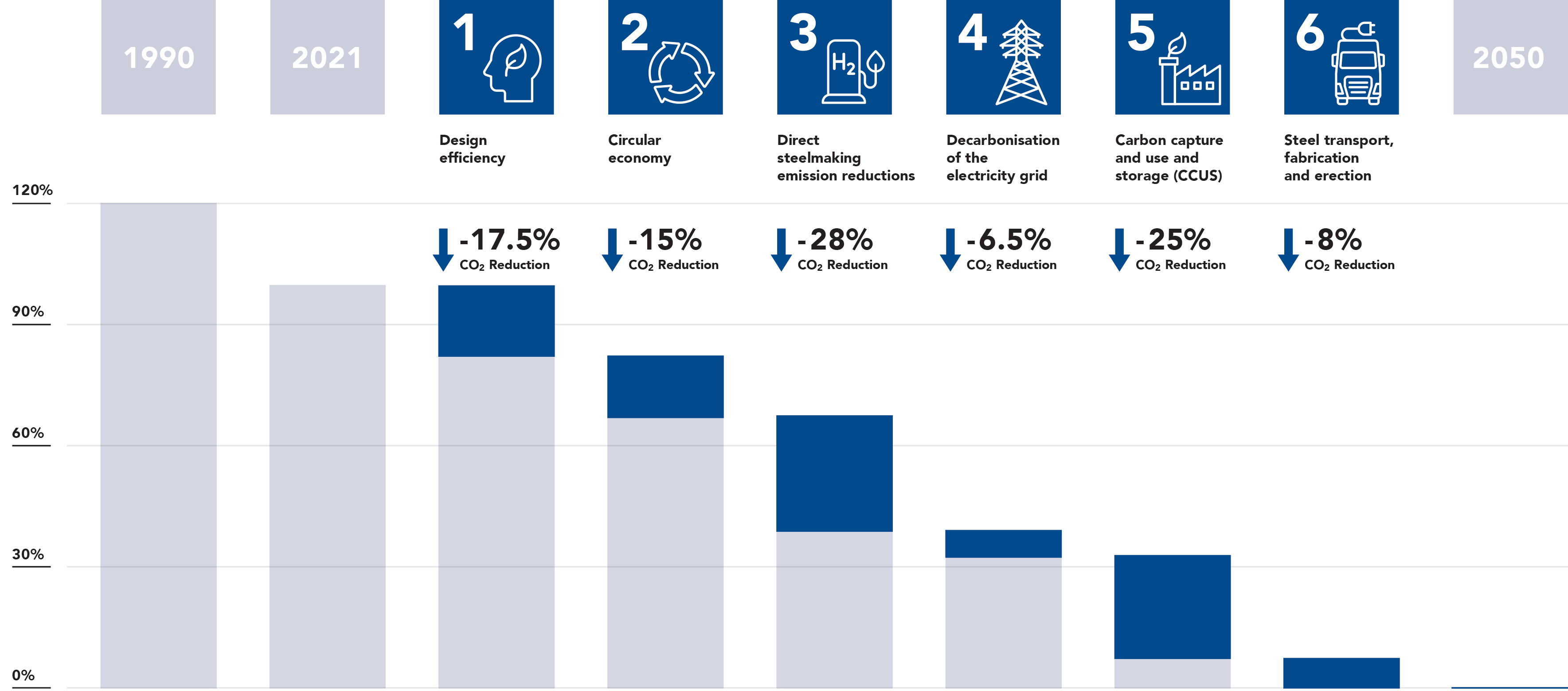 Waterfall chart with the levers, showing the measures needed to transition to net-zero by 2050.