BCSA Group Companies and Brands
BCSA Group Brands

SteelConstruction.info
This is the go-to encyclopedic site for all things related to UK steel construction.
Steelconstruction.info presents a wealth of information and advice from the steel construction sector in a simple to use and searchable format. Content is tailored to a broad range of construction professionals, with over one hundred interlinked articles which are regularly reviewed and updated, written by industry experts and external consultants.

Structural Steel Design Awards (SSDA)
These annual awards promote and celebrate excellence within steel construction in the UK and Ireland.
SSDA demonstrate steel's potential in terms of efficiency, cost effectiveness, aesthetics, sustainability and innovation. Each year's entries reflect the increasingly high standards that are being achieved, not only in design and all aspects of fabrication, but also in short construction programmes, and accuracy on site.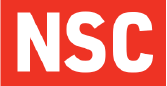 New Steel Construction
NSC is published 10 times a year and circulated to the UK construction industry.
It provides a lively and up to date insight into the constructional steelwork industry. Each issue includes case studies on cutting edge projects, detailed reports on key topics influencing the sector, technical updates and new publication releases, design software updates and an industry news section.
Find out more about BCSA membership categories