What are the benefits of becoming a BCSA member?

As a member you can contribute as much or as little as you deem fit or have resource for, in terms of attending regional meetings or working groups. The more you get involved, the more you can help shape change in areas which are important to you and your business, as well as the wider constructional steelwork sector.

However, you can access the members only resources to assist employees across a number of business disciplines, as well as the advisory services, as frequently as needed.
Tangible membership benefits
The benefits you will receive throughout the year as a BCSA member.
Members can attend and contribute to the BCSA's committees and working groups (Regional meetings, working groups etc page)
The BCSA has representation on over 50 BSI and European technical committees to maintain a UK influence, for our members, on the 'standards' processes

On behalf of its members, the BCSA addresses industry-wide challenges through targeted policy and lobbying activity; the voice of the constructional steelwork sector
The BCSA attends industry-specific events and exhibitions, promoting the industry and its members
Member listings in the National Structural Steelwork Specification, used by specifiers in the UK and internationally
Inclusion in the BCSA Annual Review which is sent to all members and seen by UK specifiers; with the opportunity to submit project images and an entry in the member listings
As an RQSC BCSA member you will have an enhanced on-line directory listing to aid in increasing your visibility
Structural Steelwork Design Awards (SSDA) shortlisted projects, will be promoted and mentioned by the BCSA in SSDA communications, both online and offline
Communications to the membership base to highlight fabricators who have spare capacity in their work schedules to take on more work
Use the BCSA RQSC member certificate within competitive bid submissions
Use of the BCSA and RQSC logos (within brand guidelines)
The opportunity to submit news articles for inclusion (FOC) and paid for display advertising in the New Steel Construction Magazine which has a circulation of c.12,000 construction professionals
Sponsorship of BCSA events and activities, as well as the Steel for Life programme
Gain the BCSA sustainability charter to show your commitment to improving practices and contributing to the BCSA Decarbonisation Roadmap and industry as a whole
Attain the BCSA BIM charter to promote best practice in data and digital design within competitive bids
BCSA events such as the National Dinner and Annual General Meeting
BCSA's quarterly regional meetings (Regional meetings, working groups etc page)
Access to the network of members to share best practice
Access to BCSA's industry-specific CRAFT Certificate Training Scheme (CRAFT page)
Free attendance to BCSA's members only webinars
Other BCSA industry designed training courses
Preferential rates for attending BCSA training courses
Discounted costs for certification through Steel Construction Certification Scheme
Reduction in RQSC auditing fees
Money off BCSA publications bought via the bookstore
Steel Construction Institute (SCI) publications promotion – one free copy of a new publication and a 20% discount on all publications
Discount on CHAS membership
Regular communications, with updates on BCSA activity, as well as industry and market developments
BCSA member password protected access, to a wealth of tools and specialist information in the resource area of the website
Access to BCSA's annual market share survey results and state of trade reports
Distribution of regular economic and market data
Free access to SCI membership through BCSA which includes discounted publications, training courses and technical advice helpline
BCSA is a member of a number of influential bodies such as; Build UK, CBI, CICV and the Metals Forum. Benefits and information received from these organisations are shared and passed on to is members
BCSA Advisory Service
BCSA offers steelwork contractors unrivaled specialist advisory services through its in-house staff. Providing members with easy-to-access specialist resources and advice.
The full list and contact details can be found here, although only accessible through membership log-in.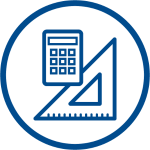 Technical
Fabrication, welding, bolting, sustainability, design, protective coatings, UKCA/UKNI/CE Marking and BIM.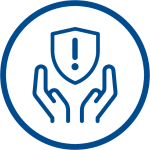 Health and Safety
Advice, preparation of industry standards, codes of practice and guidance on new regulations.

Steel Construction Institute (SCI)
Authoritative advice and support from the SCI via free membership through the BCSA on steel construction via a helpline, in-depth technical guidance and training.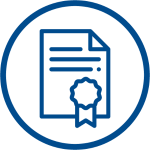 Legal and Contracts
Review of contractual documentation and claims from BCSA's experienced in-house construction lawyer. Guidance and updates on legal and commercial matters.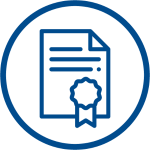 Regulations
Updates and guidance on the development of regulations, national and European standards, UKCA/UKNI/CE Marking.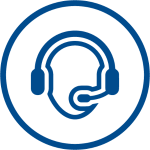 General Helplines
Free access to a range of telephone helplines to support your business on employment and personnel issues.