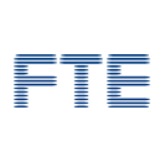 Four Tees Engineers Ltd
Four Tees Engineers Ltd
Four-Tees Engineers is a professional steelwork specialist contractor offering a comprehensive range of in-house services and expertise in the rail, highways, coastal marine, offshore wind, and water engineering industries. Our one-stop-shop service will de-risk your steelwork project. Our dedicated project management team carefully manage your project through site investigation and intrusive surveys, feasibility and options development, in-house design, detailing, fabrication, site installation, and handover.
Our approach eradicates the traditional problematic interfaces typical of a multiple-supplier strategy, we proactively identify and mitigate risks and ensure you achieve the most efficient and effective outcomes for your project.

Building Categories
C Heavy industrial platework for plant structures, bunkers, hoppers, silos etc
E Large span portals (over 30m)
F Medium/small span portals (up to 30m) and low rise buildings (up to 4 storeys)
H Large span trusswork (over 20m)
J Tubular steelwork where tubular construction forms a major part of the structure
K Towers and masts
L Architectural steelwork for staircases, balconies, canopies etc
M Frames for machinery, supports for plant and conveyors
Q Specialist fabrication services (eg bending, cellular/castellated beams, plate girders)
R Refurbishment
S Lighter fabrications including fire escapes, ladders and catwalks
Bridgework Categories
AS Ancillary structures in steel associated with bridges,footbridges or sign gantries (eg grillages,purpose-made temporary works)
FRF Factory bridge refurbishment
SRF On site bridge refurbishment
BA Bridges with stiffened complex platework
FB Footbridges
SG Sign Gantries
CF Complex Footbridge
MB Moving bridges
PG Bridges made principally from plate girders
TW Bridges made principally from trusswork
Guide Contract Value
up to £2,400,000
Company Accreditations
FPC-EXC-3 - BS EN 1090-1
QM - BS EN ISO 9001
WQMS-C - BS EN ISO 3834-2
1 Dewar Close
Segensworth West
West Fareham
Fareham
South East
PO155UB
UK
Looking for a different member?
Search again here