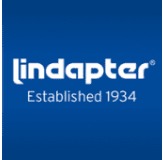 Lindapter International
Lindapter International
Lindapter International is a leading manufacturer of steelwork fixing solutions with a rich heritage and history dating back to 1934. The company was founded in the United Kingdom and has since expanded its operations globally, providing an independently approved and exclusive product range of steelwork fixings, cavity fixings, decking fixings, support fixings and floor fixings with an accredited quality management system since 1986. Lindapter is dedicated to providing safe and efficient methods of connecting structural steel without the need for on-site welding or drilling, saving time and reducing labour costs.
Whether joining primary structural sections, securing secondary beams or suspending building services, Lindapter has a proven, accredited solution.
The Lindapter brand embodies a unique concept creating fundamental advantages over traditional welding or drilling, including on-site adjustability and the preservation of steelwork integrity and protective coatings.
Experienced engineers offer an unrivalled support service, including free design and bespoke new product development. With multiple teams worldwide, Lindapter provides engineers with specification assistance, contractors with installation guidance, and Authorised Distributors with training and support.
Lindapter's commitment to quality and innovation is expressed through our investment in research and development, always staying ahead of competitors and expanding the Lindapter product range. Manufacturing to the highest standard for almost a century, Lindapter has earned a multitude of independent approvals and a reputation synonymous with safety and reliability.
Current accreditations awarded by international associations include CE Mark, Lloyds Register, TÜV NORD, FM, VdS and ICC-ES approvals. Additionally, Lindapter is proud to have commissioned substantial independent testing to verify product durability including resisting dynamic, wind and seismic loading.
Steelwork Fixings
Through the course of over 85 years, Lindapter's steelwork fixings have become a popular choice for construction professionals looking for high-strength, fast and effective solutions for connecting steelwork. Lindapter's innovative clamping systems significantly reduce installation time, labour costs and risk of hot work incidents, encouraging safer site conditions by eliminating the need for traditional welding and drilling.
Cavity Fixings
Simple, cost-effective connections for SHS and other hollow sections, or conventional steelwork where access is available from once side only. The range includes the legendary Hollo-Bolt® and LindiBolt®. Lindapter's expansion bolts offer a faster alternative to welding or through-bolting, enabling contractors to reduce construction time and labour costs.
Support Fixings
Easy to install and adjustable connections for suspending building services from structural or secondary beams, including HVAC equipment, pipework, fire protection, sprinkler systems, suspended ceilings and electrical equipment.
Composite Steel Decking Fixings
Designed to sit inside the dove tail shaped re-entrant channel and compatible with all major manufacturers, Lindapter's product range offers easy to install, high-quality and cost effective building services connection solutions. In addition, Lindapter's fixings provide a zero-impact method that avoids delamination and damage to the decking.
Floor Fixings
A range of innovative, quick and safe fixings for securing steel flooring to the supporting steelwork without the need for on-site drilling or welding, eliminate the need for costly scaffolding or elevated floors. Installation can be carried out from above, often by one person, significantly reducing costs.

Lindsay House
Brackenbeck Road
Bradford
Bradford
Yorkshire & The Humber
BD7 2NF
UK
Videos
Jane Hardy from Lindapter - BCSA's Women in Steel Interview
The BCSA - British Constructional Steelwork Association, has launched a campaign to promote the important role of women in the steel industry. As part of the campaign, Lindapter 's Area Sales Manager, Jane Hardy BEng (Hons), shares her inspiring story and discusses the importance of breaking down stereotypes in the industry.
Lindapter - Introduction
Lindapter's cost saving Steelwork Connections explained in 5 minutes. Lindapter has been manufacturing since 1934 and are celebrating their 89 years of pioneering steelwork connections. We specialise in a vast range in industry sectors and markets. Our key product range involves steelwork fixings, cavity fixings, decking fixings, support fixings, floor fixings and rail fixings. This special 5 minute video will give an overview on the different products and services we have to offer and the great standard we continue to strive with.
Live Webinar - Lindapter Hollo-Bolt Installation Explained
Listen to Ken Hansen on this webinar snippet explain how Hollo-Bolt expansion bolts are used to connect to Structural Hollow Section without site welding or drilling!! Want to learn more? Register for a FREE webinar here https://www.lindapter.com/live-webinar-schedule
Looking for a different member?
Search again here