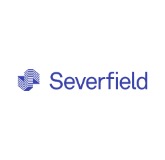 Severfield plc
Building Categories
C Heavy industrial platework for plant structures, bunkers, hoppers, silos etc
D High rise buildings (offices etc over 15 storeys)
E Large span portals (over 30m)
F Medium/small span portals (up to 30m) and low rise buildings (up to 4 storeys)
G Medium rise buildings (from 5 to 15 storeys)
H Large span trusswork (over 20m)
J Tubular steelwork where tubular construction forms a major part of the structure
K Towers and masts
L Architectural steelwork for staircases, balconies, canopies etc
M Frames for machinery, supports for plant and conveyors
N Large grandstands and stadia (over 5000 persons)
Q Specialist fabrication services (eg bending, cellular/castellated beams, plate girders)
R Refurbishment
S Lighter fabrications including fire escapes, ladders and catwalks
Bridgework Categories
AS Ancillary structures in steel associated with bridges,footbridges or sign gantries (eg grillages,purpose-made temporary works)
FRF Factory bridge refurbishment
SRF On site bridge refurbishment
BA Bridges with stiffened complex platework
CM Cable-supported bridges (eg cable-stayed or suspension) and other major structures (eg 100 metre span)
FB Footbridges
SG Sign Gantries
CF Complex Footbridge
MB Moving bridges
PG Bridges made principally from plate girders
TW Bridges made principally from trusswork
Guide Contract Value
above £10,000,000
Company Accreditations
FPC-EXC-4 - BS EN 1090-1
QM - BS EN ISO 9001
EM - BS EN ISO14001
HSM - BS EN ISO 45001
WQMS-C - BS EN ISO 3834-2
BES 6001
Dalton Airfield Industrial Estate,
Dalton
Thirsk
Yorkshire & The Humber
YO7 3JN
UK
Videos
BCSA Women in Steel series featuring Nikita Watson
Nikita Watson started off working in Law and decided to change industry for a better work life balance. Her transferable skills and attention to detail, led her to the role of Quality Support Admin, where she looks after lifetime record documentation for modular buildings.
BCSA Women in Steel series featuring Veronica Ferrari
At the age of 14 Veronica enrolled in a Technical Surveying School in Italy due to her love of technical drawing. Following a move to London, she completed a course in Quantity Surveying. In her current role as Assistant Project Manager, she oversees projects from initial planning stages to the final execution.
BCSA Women in Steel series featuring Jennifer Magowan
Jennifer has the responsibility, in her role of Divisional Finance Director, of managing the finances of four companies across the UK and Northern Ireland which have a combined £400 million turnover. One of the most interesting projects she has been involved with, is the new Google HQ, a landscraper, which if upended would be the height of the Shard.
Looking for a different member?
Search again here