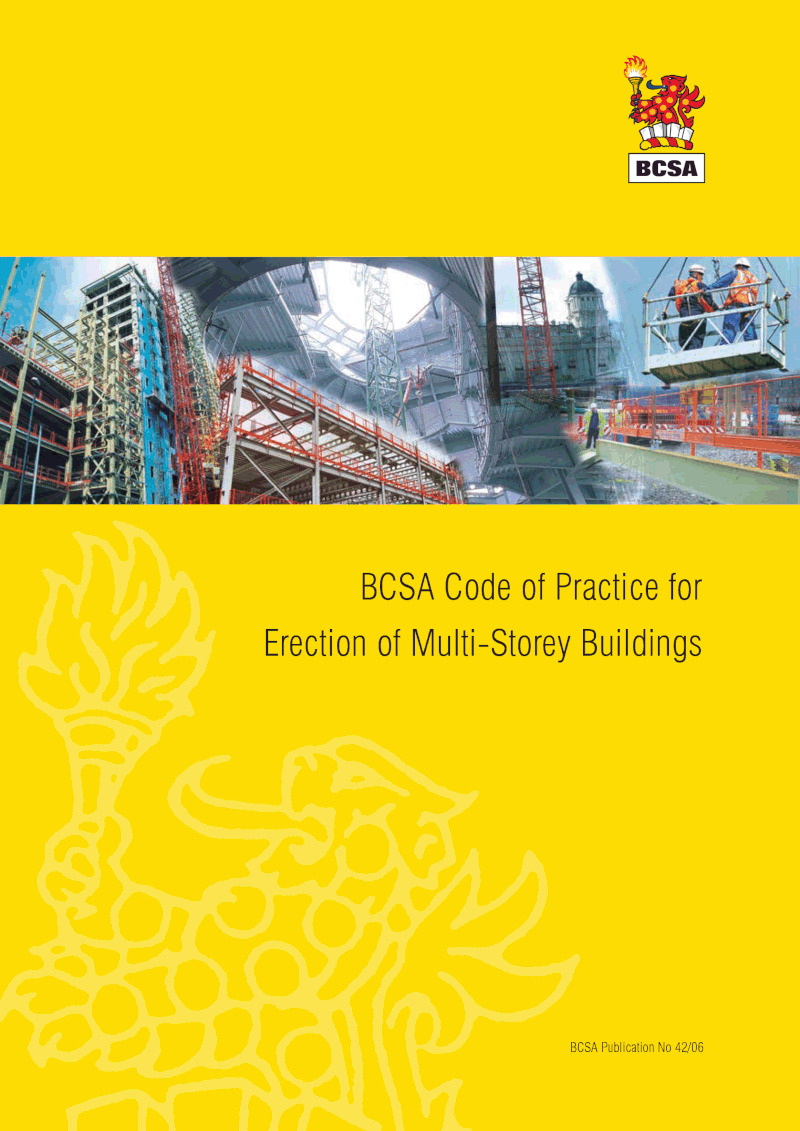 This document is a code of practice for Steelwork Contractors erecting multi-storey steel-framed buildings. The principles included also apply to high-rise structures generally, such as those used to support industrial process plant. The code also provides guidance to Clients, Planning Supervisors, Principal Contractors and Designers. It describes the management procedures and methods to be adopted and is intended to serve as a standard reference when drafting site- and project-specific Erection Method Statements.
Multi-story buildings are defined as those structures that cannot be wholly accessed using mobile elevating work platforms [MEWPs] working from site ground level. Generally, these structures require columns to be spliced, and it is often necessary to use tower cranes for erection.
The document contains advice on the safety aspects of site management; site preparation; delivery, stacking and storage of materials; structural stability; holding down and locating arrangements for columns; lifting and handling, and interconnection of components. The document is intended to aid compliance with the Health and Safety at Work etc Act, and with the relevant specific requirements of applicable regulations and approved codes of practice issued by the Health & Safety Executive.
If the Steelwork Contractor appoints a specialist erection subcontractor, then some obligations defined in the code of practice may inevitably devolve to the erection subcontractor (eg where these relate to the direct employer of the erectors), but the Steelwork Contractor should still ensure that the code of practice is being followed properly by agreeing the allocation of responsibilities in advance.
ISBN: 0 85073 047 3
Publication Number: 42/06
£20.00
You may also be interested in: