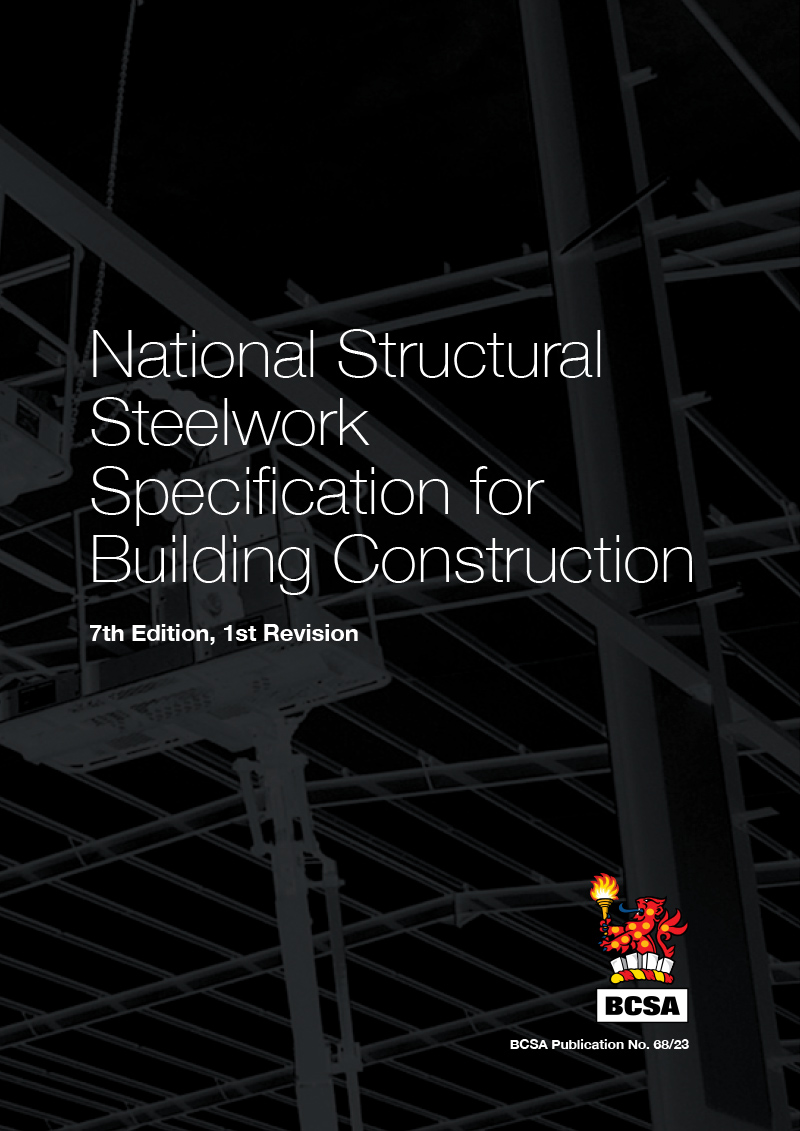 The 7th Edition, 1st Revision of the National Structural Steelwork Specification (NSSS) continues to meet its objective of achieving greater uniformity in steelwork contract specifications and is recognised as a document that can be incorporated readily into contract documentation to specify acceptable standards for the fabrication and erection of steelwork structures for buildings. With the mandatory clause for the inclusion of a Registered Qualified Steelwork Contractor (RQSC), you are specifying a company which has been assessed and proved its competency, capabilities and safety, thus providing assurance to clients.
It can be used for all types of building construction designed for static loading and is based on Execution Class 2 structural steelwork designed in accordance with BS EN 1993-1-1 or BS 5950 and executed in accordance with BS EN 1090-1 and BS EN 10902. Annexes for Execution Class 3 for static and fatigue structures are also included.
Also included in this 1st revision is Annex J - Sustainability Specification, bringing all aspects of specification documentation together in one publication.
ISBN: 978-1-85073-078-1
Publication Number: 68/23
Edition Number: 1st
£25.00
You may also be interested in: