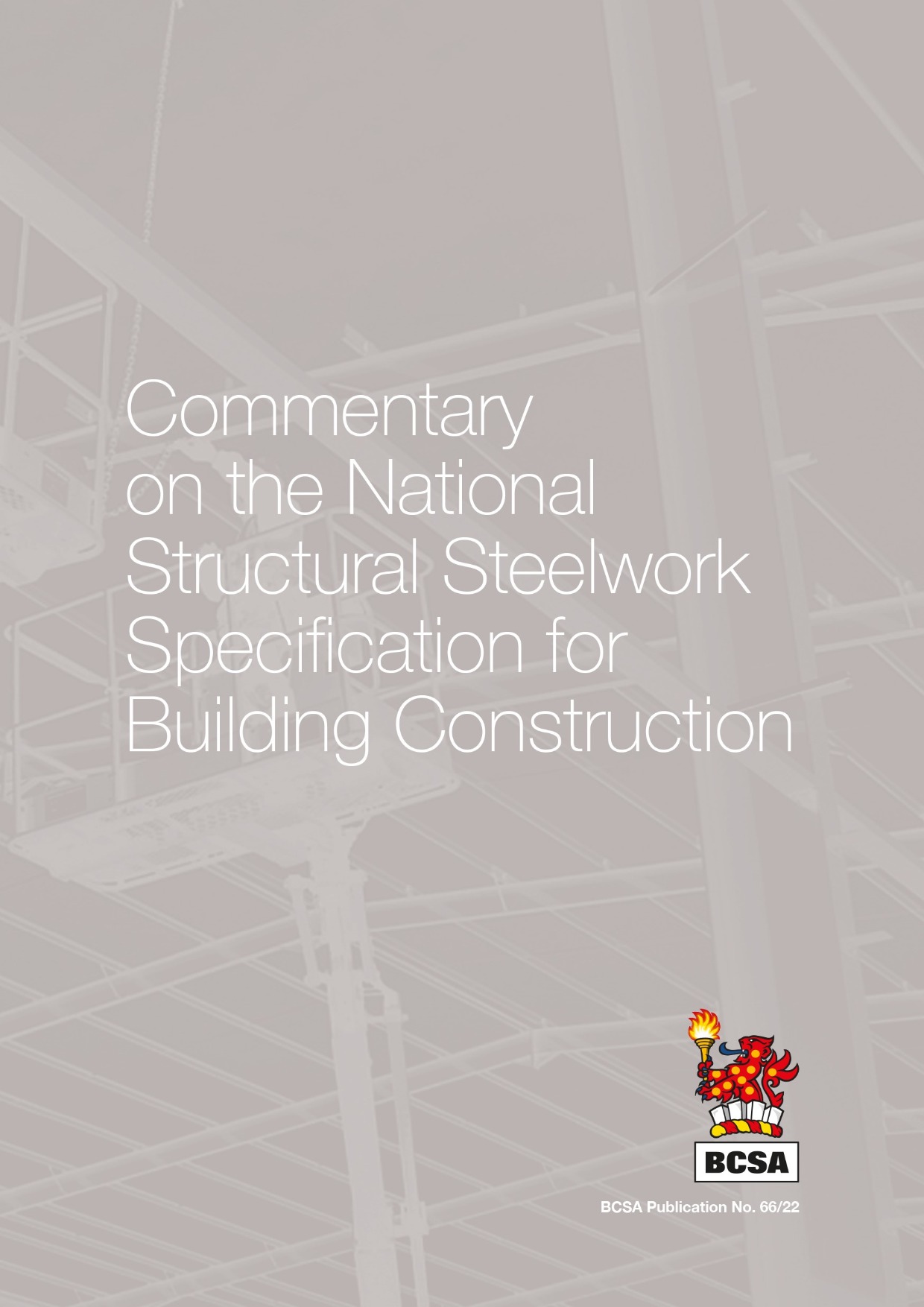 The 3rd edition of the Commentary on the National Structural Steelwork Specification for Building Construction 7th edition (NSSS) is now available. The Commentary has been prepared to give guidance and additional information on the background and philosophy behind the recommendations given in the NSSS.
The changes to the 7th edition of the NSSS are also reflected in the new Commentary which gives additional information and guidance on the following topics:
the references to British Standards (issued with BS, BS EN, BS EN ISO or BS ISO references) have been updated.
Section 5 – Workmanship. The Steelwork Contractor's welding quality management system shall be certified to the standard quality requirements described in BS EN ISO 3834-3 for Execution Class 2.
Section 10 – Protective treatment (corrosion and fire). This section has been extensively modified and includes updated requirements for corrosion protection systems and new clauses on the specification, application and testing of intumescent coatings.
Section 11 – Quality management. This section requires Steelwork Contractors to have all the necessary facilities, skills and effective quality management to ensure that their services and products conform to the NSSS. It stipulates that the quality management system shall be open to assessment by the Employer or be certified by an approved certification body for compliance with BS EN ISO 9001. In addition, it stipulates that the manufacturer's factory production control system shall be certified by an Approved Body for compliance with BS EN 1090-1.
The Commentary was first drafted by Richard Stainsby and Roger Pope, and has now updated by Dr Ana Girão Coelho and Dr David Moore. This Commentary has also been reviewed by the NSSS Steering Committee.
ISBN: 978-1-85073-076-7
Publication Number: 66/22
£60.00
You may also be interested in: